EV fast charger and Battery Energy Storage (BESS)

In order to electrical vehicle (EV) market in Thailand to pick up, one of the main factor is EV charger network as infrastructure and backbone of the transition to electrical transportation.

And the most important factor for consumer is also charging time. With EV fast charger technology, the charging time can be less than 30 minutes in order to continue the long trip of EV.

What is EV Fast charger and its limitations?

EV fast charger rating varies from 25kW to 250kW depends on the charger and each EV model. With the high rating of electrical consumption in kW, there are some limitations for this kind of DC fast charger network to be implemented quickly into Thailand including

Insufficient existing distribution, or simply put as the existing transformer network rating is too small and can be overloaded after DC fast chargers are installed
Traditional electrical grid could not supply, or simply put as if there are much more EV and charger station, traditional grid might not be able to supply the new demand
If additional electrical network is required for new EV chargers, usually it can take upto 6 months of planning, engineering and construction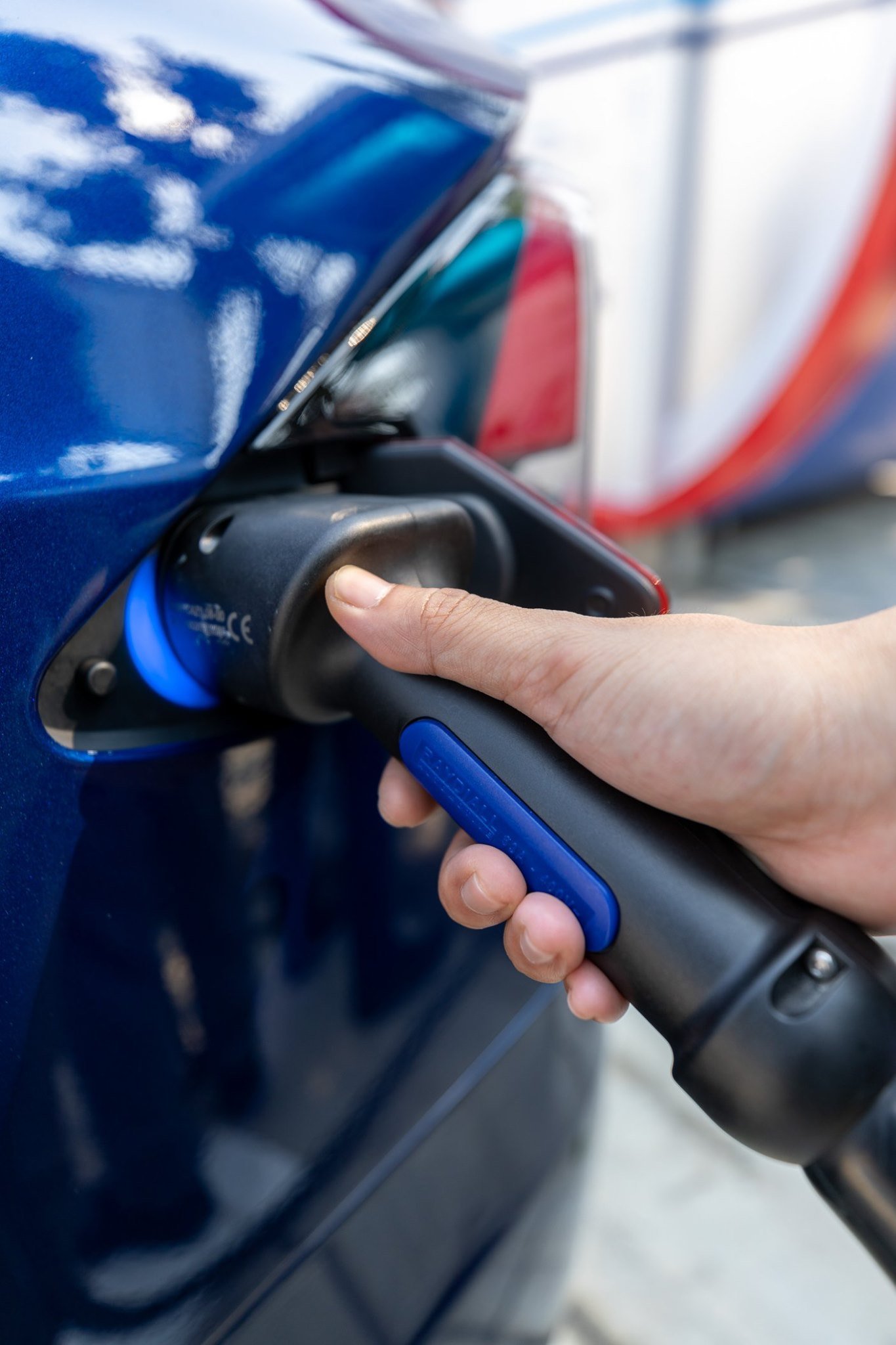 GPSC and Innovation Institute PTT

GPSC (Global Power Synergy Public Company Limited), a flagship energy company by PTT group who invested in lithium ion battery and leading the market in Thailand working with Innovation Institute PTT for a solution to solve the fast growing demand of electrical vehicle market in Thailand.
Battery Energy Storage System (BESS) is developed by GPSC using high quality Lithium iron phosphate battery (LFP) in order to manage electricity demand and the energy management system (EMS) developed by Innovation Institute PTT to manage the EV fast charger.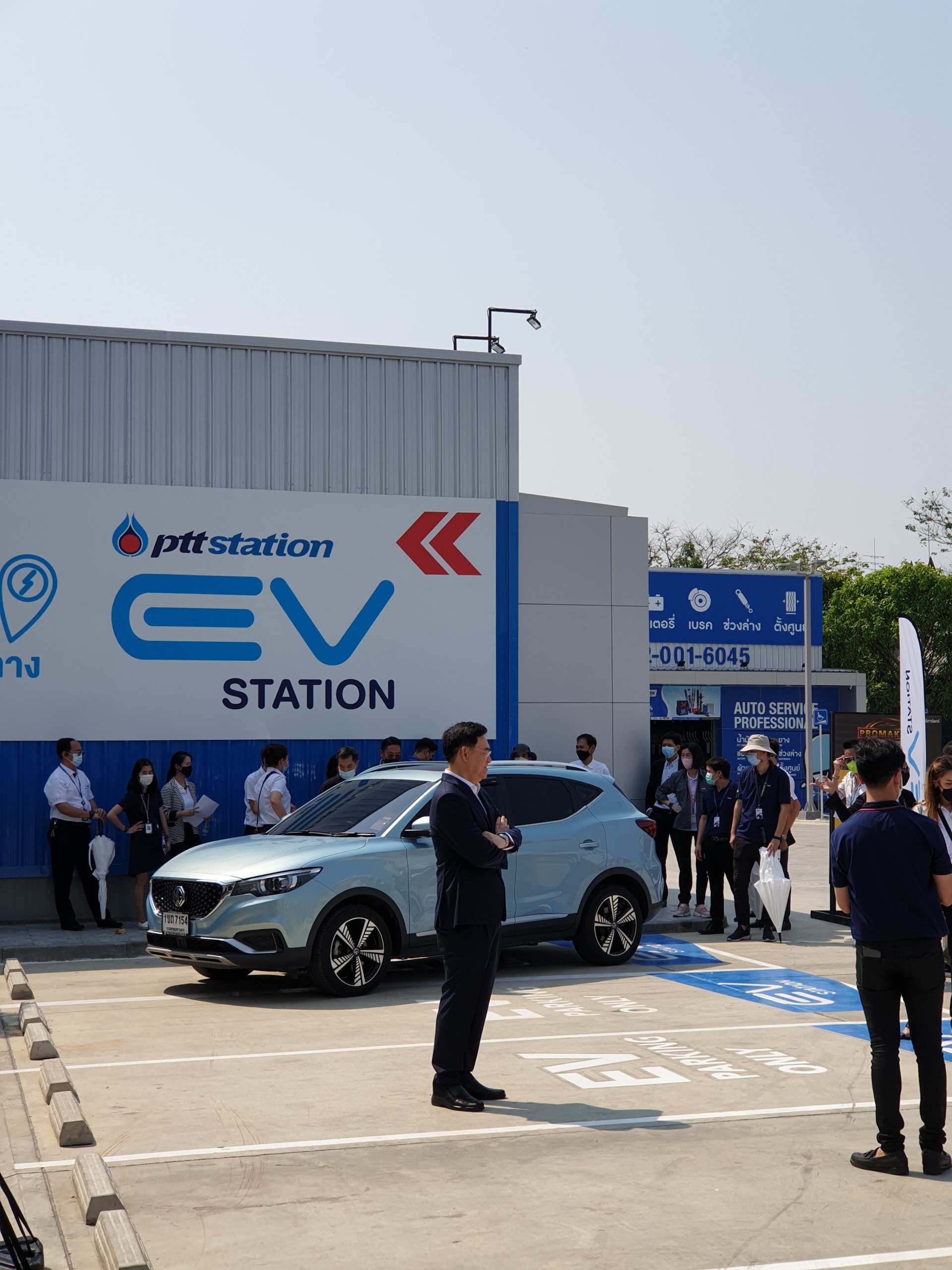 BESS + EV fast charger

The solution is called G-Box (BESS by GPSC) and PTT EV Station (Battery Energy Storage with EV fast charger). With the pilot project located at PTT station Nong Khaem, Bangkok where GPSC has developed in-house engineering and design of BESS that can power upto 100 kW/150kWh of electricity and EV fast Charger upto 72 kW (80%EV charging in less than 30minutes) in order to work with EV station network by PTT OR.
This solution could bypass and help PTT OR station existing electrical distribution network to adopt the EV fast charger installation with minimum requirement and time such as no need to install a new transformer or new electrical system. And ultimately with the great benefit of battery energy storage system, the station can benefit from BESS features below and move closer to net-zero energy consumption
Energy peak shifting (during high demand of EV fast charger)
Energy arbitrage to save electrical bill
With energy manage system developed by GPSC and Innovation Institute PTT easier to integrate other clean energy such as solar rooftop
For conclusion in 2021 and the following decade, electrical vehicle (EV) market and electrification trend can be very promising in any country including Thailand. And in order to have more EV and more chargers network here in Thailand, we will need supporting policies from government and further innovation support from private sector as in this case from both GPSC and PTT group.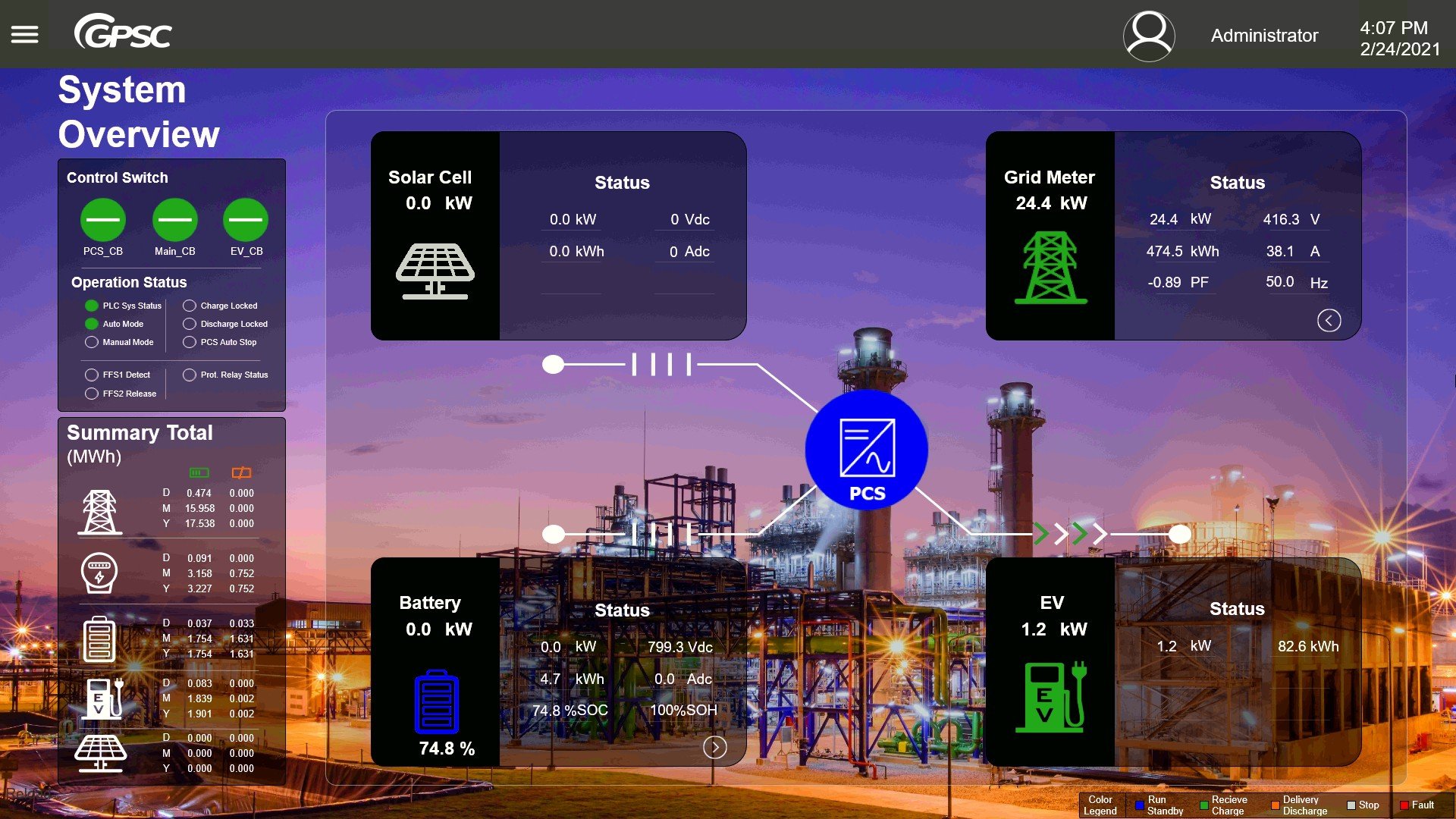 ITL Engineering & Solution works with our customers such as GPSC as BESS solution provider to bring the best in class innovation and engineering for battery energy storage to Thailand market with the goal to reach carbon naturalization and net zero emission for our community.